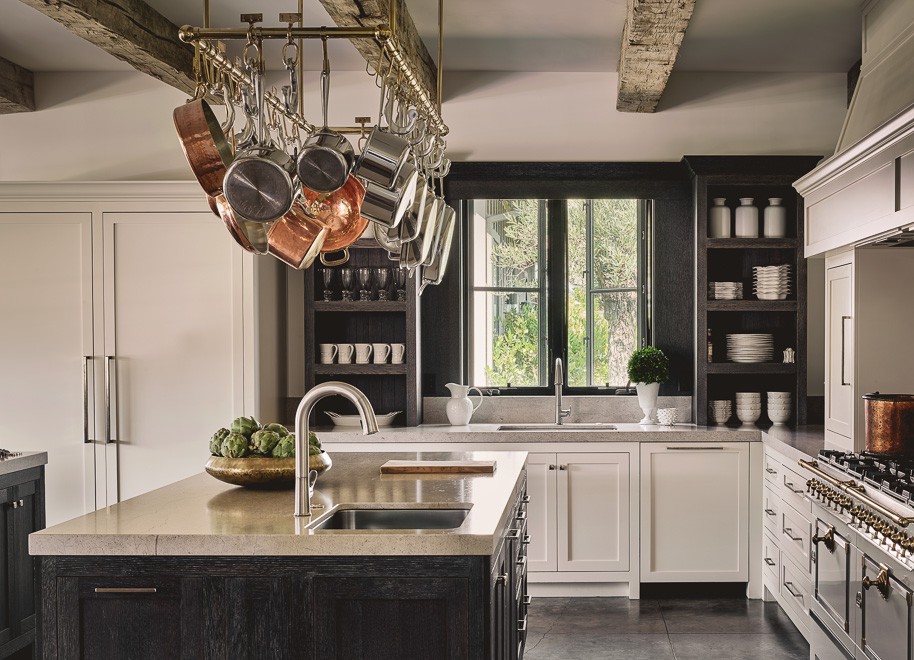 "Home is a place where you should step through the door and think, ahhhhhh," says Emily Chave, Director of Design at HurleyHafen. "We aim to create interiors that are at the same time calming, yet stimulating; simple, and yet grand; and comfortable, yet chic."
"In the beginning, when we were solely doing our Curated Homes, we considered all of the interior furnishings a 'gift with purchase'—kind of like getting a free lipstick at the department store when you spend a bunch of money," chuckles Hafen.
But as their business grew, and they started to do increasingly larger and more expensive homes, Hurley & Hafen made a conscious decision to up the ante of their interiors and do more unique and custom pieces.
"Then, friends started calling us and asking if we could help make their homes feel like a 'HurleyHafen Home,' and then their friends started calling, and we finally realized we needed to make it official and expand our services," says Hurley.